Regular price
$42,999.00 AUD
Regular price
Sale price
$42,999.00 AUD
Unit price
per
Sale
Sold out
The DJI AGRAS T30 is the new standard for digital agriculture drone solutions. Equipped with a 30-litre spray tank and able to cover 40 acres per hour, the T30 helps reduce fertilizer use and increase yield with effective, data-driven practices.
Features:
Industry Leading Efficiency and Effectiveness with a 30L Spray Tank
Spherical Radar System
Dual FPV Cameras for Monitoring
Overall IP67 Water Resistance
Autonomous Operation with Optimal Route Planning
Smart Agricultire Cloud Platform and Cloud-Based mapping
Flexible Folding for ease of Transportation
Shipping & Returns

In Stock! Usually ships in 2 days
Share
View full details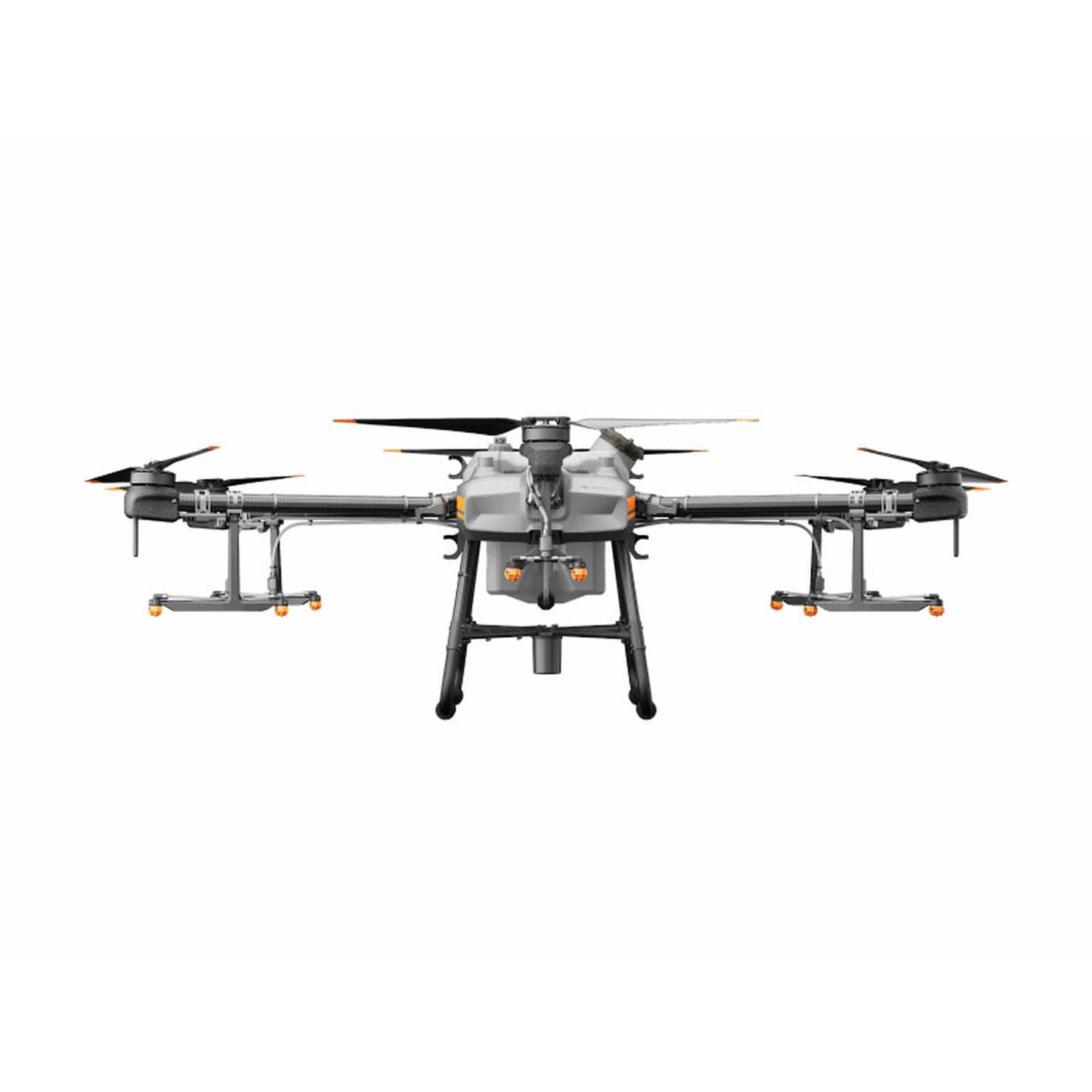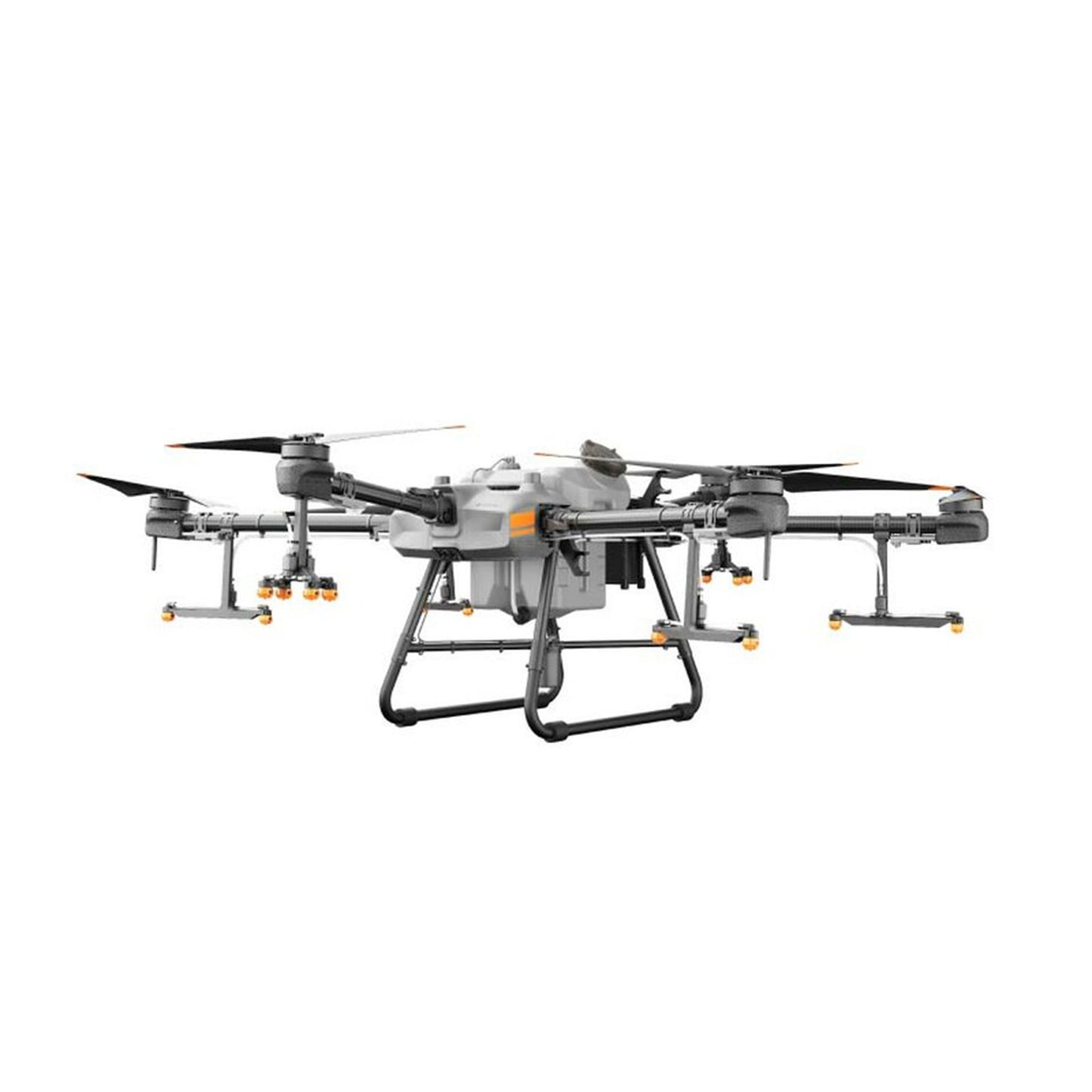 A New Flagship for Digital Agriculture
With a 30 liter spraying tank, the DJI Agras T30 takes aerial spraying efficiency to new heights. A revolutionary transforming body enables more effective spraying, especially for fruit trees. Using DJI digital agriculture solutions, the T30 helps reduce fertilizer use and increase yield with effective, data-driven best practices.
30L Spray Tank

Spherical Radar System

IP67 Water and Dust Resistance

Dual FPV Cameras for Monitoring

High Precision Operation

Smart Agriculture Cloud Platform
Cloud-Based 3D Farming
With the Smart Agriculture Cloud Platform, users can perform cloud-based mapping of orchard and farmland scenarios to generate smart flightpaths. This platform is equipped with an AI recognition system to patrol fields, identify growth, monitor disease or pests, and monitor agricultural conditions efficiently. Pairing this system with the DJI P4 Multispectral allows users to apply solutions based on specific variables according to an automatically-generated farmland prescription map.
Industry Leading Efficiency and Effectiveness

DJI Agras T30 features a 30 Litre spray tank, 16 high pressure spray nozzles, a maximum spray width of 9 metres and is capable of covering up to 40 acres per hour. The efficient, high-impact operation also features branch-targeting technology and adjustable arms, giving the Agras T30 the ability to pentrate thick canopies with oblique spraying, doubling the number of droplets giving an even application of liquids.

Spherical Radar System to Eliminate Blind Spots

Designed to eliminate blind spots, the T30 is packed with obstacle avoidance protocols that maintain safety during flight, even around obstructions. Omnidirectional sensors pair with adaptive flight controls to ensure safe flying. The spherical radar system perceives obstacles and surroundings in all environments, weather conditions, and viewing angles, regardless of dust and light interference. Automatic obstacle avoidance and adaptive flight functions help ensure safety during operation.

Autonomous Operation
The DJI AGRAS T30 intelligently plans flights for each operation, with an intelligent route mode. Optimise payload and battery life with gauges allow for real time remaining liquid payload amounts and estimated time until refill. This drone also supports automatic edge sweeping for extensive spray coverage.
D-RTK 2 Mobile Station and NTRIP Compatibility
Enhance the accuracy of RTK positioning without internet connection by connecting the P4 Multispectral to the D-RTK 2 High Precision GNSS Mobile Station and NTRIP (Network Transport of RTCM via Internet Protocol)2, or store the satellite observation data to be used for Post Processed Kinematics (PPK).
Dual FPV Cameras

Built to allow for Improved awareness, equipped with front and back FPV cameras allowing for mid-flight status updates, DJI AGRAS T30 keeps you in control. A built-in searchlight doubles the aircraft's night time vision capabilities creating more operational capabilities. 

IP67 Water Protection

Featuring IP67 water protection, DJI AGRAS T30 is durable and safe from dust and water contaminants within its fully enclosed control module structure. All critical components have three layers of protection

Improved batteries

The DJI AGRAS T30 features newly improved Intelligent Flight Batteries that fully charge in just 10 mins. Streamline your operation with just two batteries and one charging station. Intelligent Flight batteries are covered by DJI warranty for up to 1,000 charges.